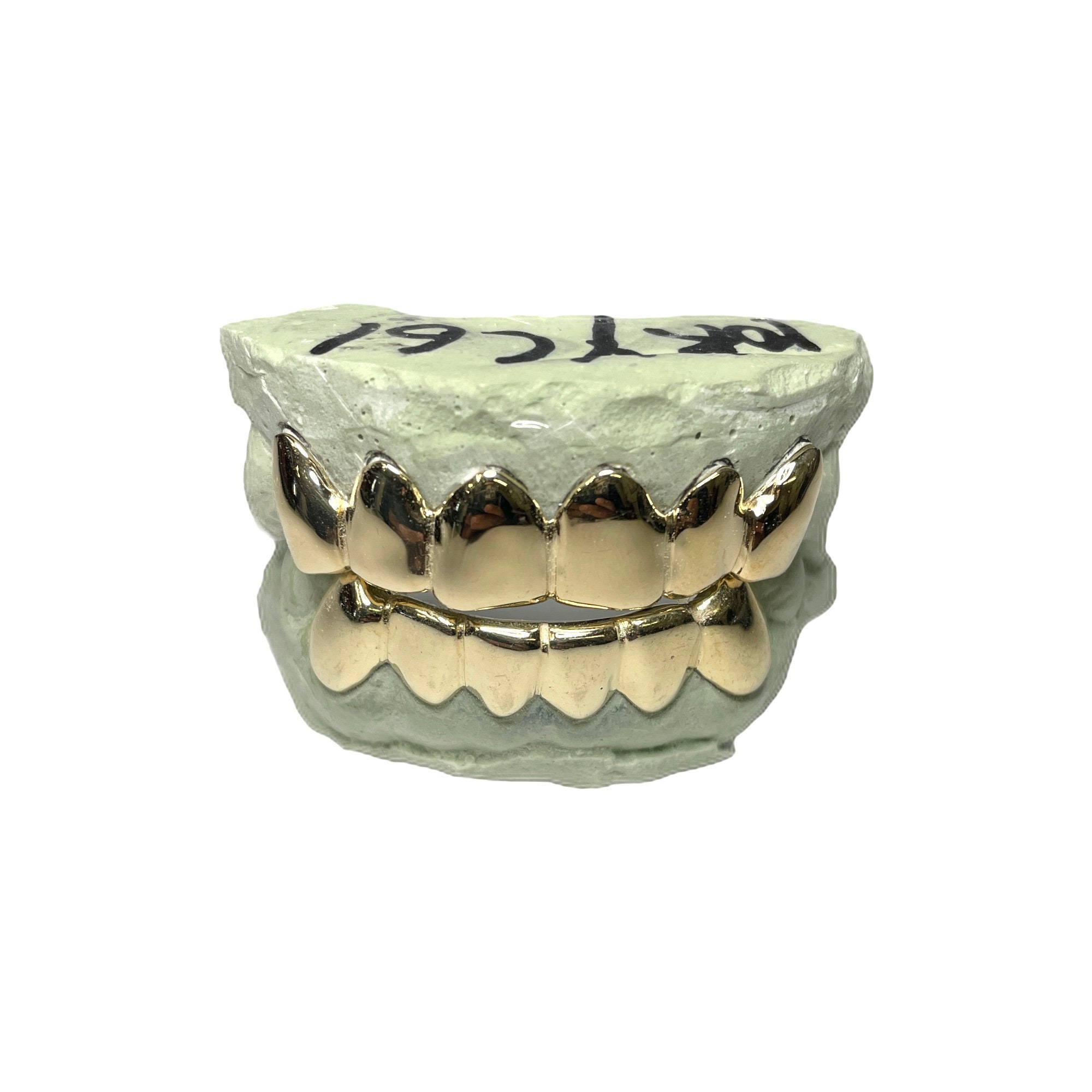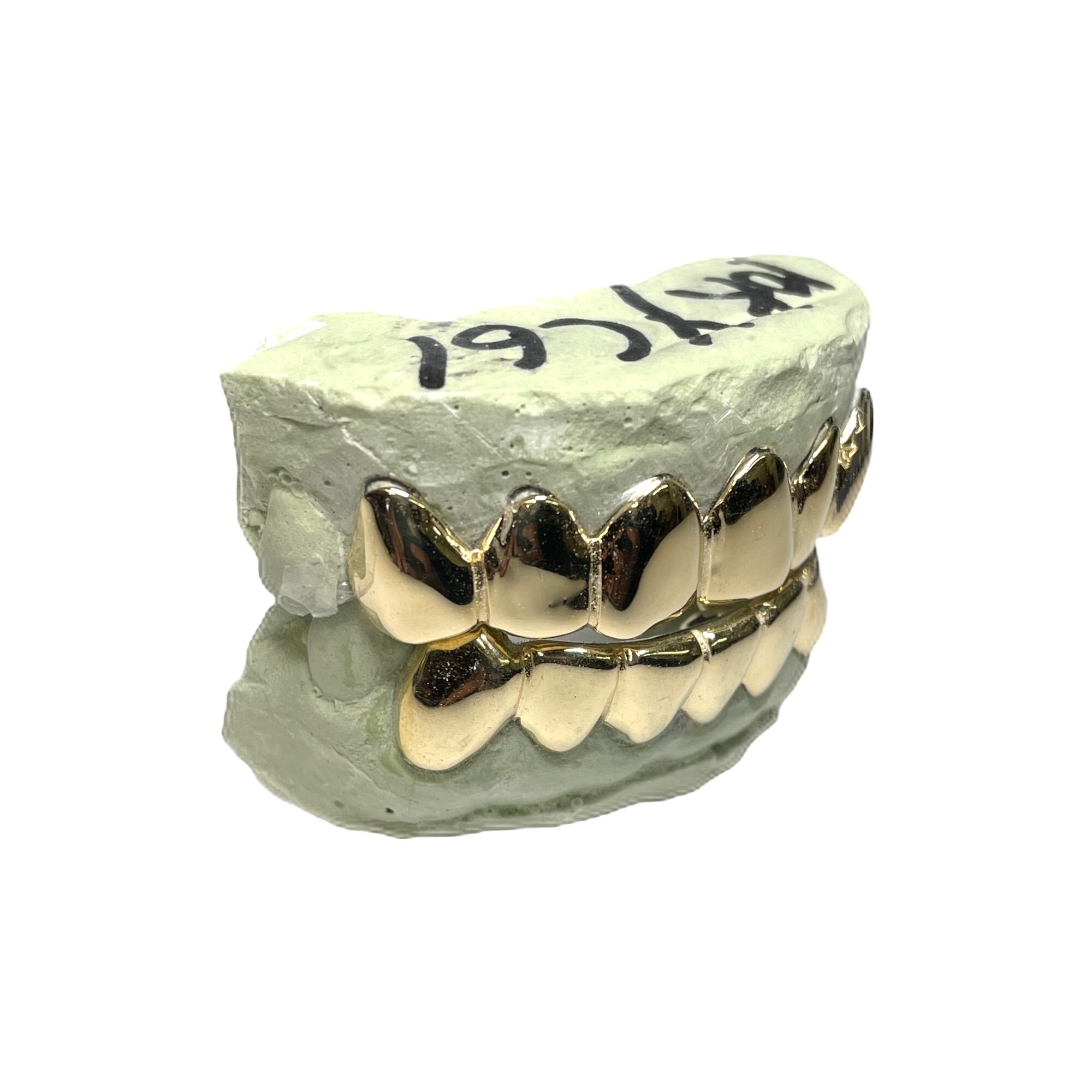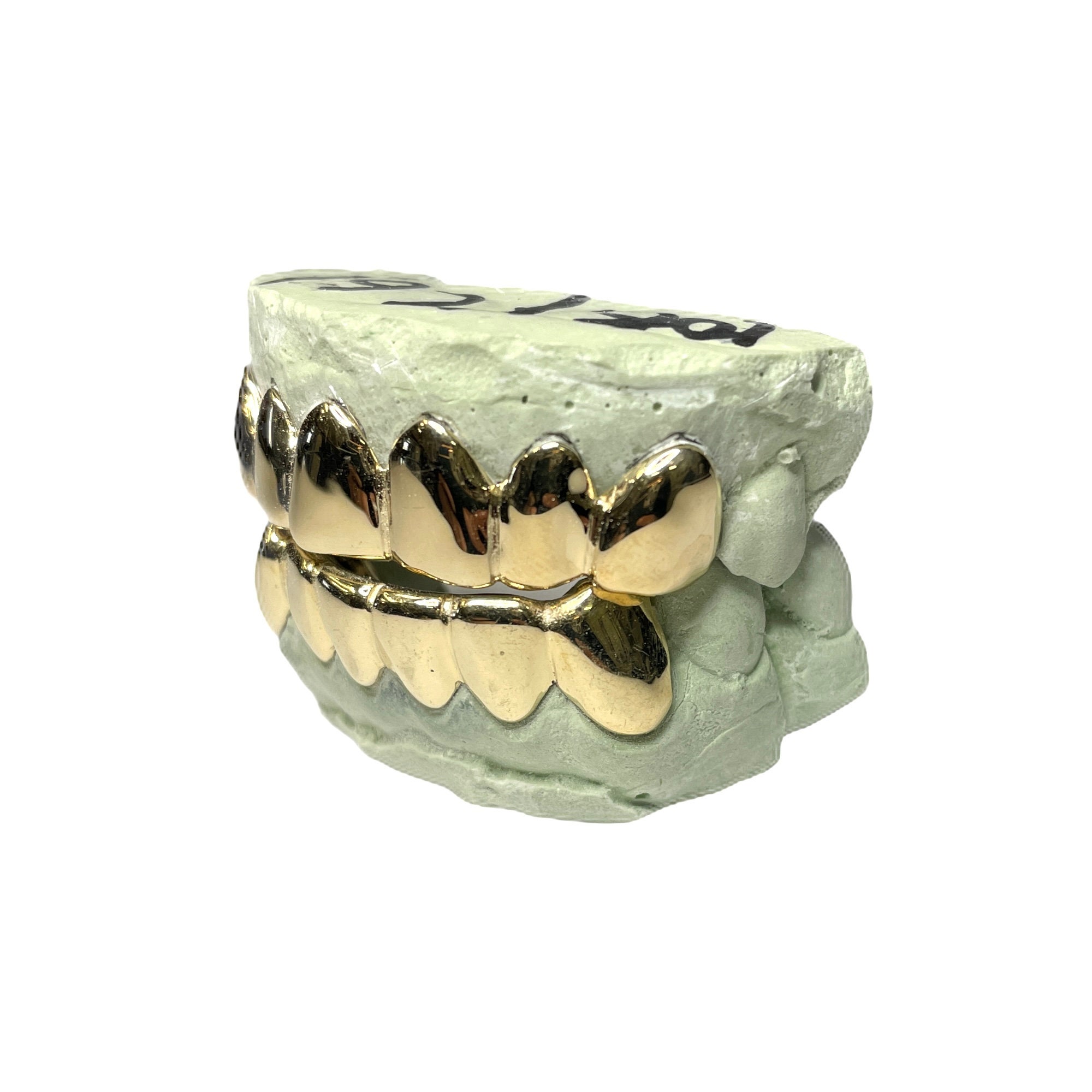 10k Gold Solid Grillz
6 Teeth Top or Bottom $450

*FREE MOLDING KIT
*FREE SHIPPING


How does the process work?
1) Choose your grillz and place order
2) Receive Free Molding Kit and Free Return Package
3 )Make your mold using instructions and send it back to us (via USPS)
4) Receive your Custom Grillz


THIS IS NOT A PRE-MADE GRILLZ.
THESE ARE REAL CUSTOM GRILLZ THAT FIT ONLY YOUR TEETH.


JewelryLoungeCo offers the best gold teeth online. We offer the lowest prices. We design each grillz with meticulous care and precision.


If you want different designs, then please send us a message and we will give you a quote.


All of our metals are authentic. We offer:
- 925 sterling silver
- 10k gold
- 14k gold
- 18k gold
-22k gold


*DISCLAIMER: This custom made gold teeth jewelry is intended for cosmetic use only. It is not intended for any types of medical use. Users should remove grillz from mouth prior to any activities of eating, drinking, smoking, sleeping, or any other activity that may result in a choking hazard or dislodgment of the tooth. JewelryLoungeCo.com is not liable for any injuries resulting from improper use or care of this product.

All of our grillz are custom made. This means that we cannot reuse the grillz. All orders are non-refundable. We make all of our grillz according to the mold that the customers return to us. If the mold is made correctly, the grillz should fit perfectly. There are instructions in every molding kit to assist with making the best mold. If there are any problems or issues relating to the grillz, please contact us first. We will do our best to assist you with any issues. Thank you for your cooperation.